At TIPTOE, Christmas will be sustainable!
TIPTOE's mission is to create sustainable furniture, well made and well designed, all 100% made in Europe. This is our vision of the Slow Design concept. And for Christmas, TIPTOE shall not deviate from its mission by offering you its Slow Christmas selection: TIPTOE's iconic objects, as durable as they are useful and beautiful, for a thoughtful Christmas.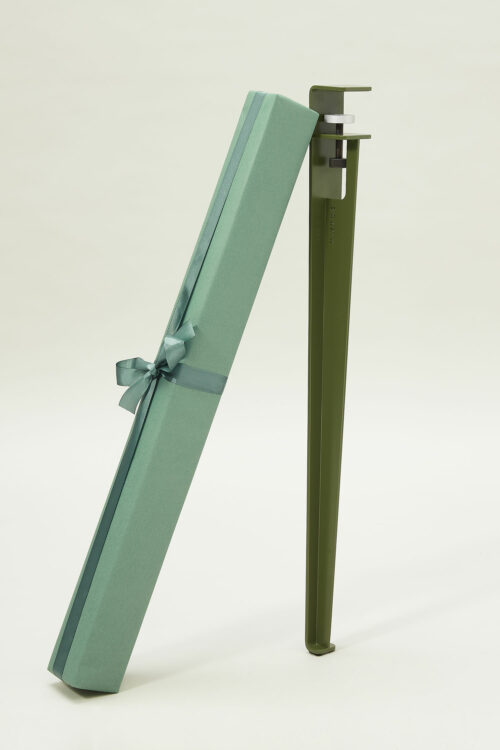 The TIPTOE table leg: the must-have
No longer in need of an introduction, the TIPTOE table leg is one of the brand's must-have items, and it's a useful and perfect gift for Christmas. The primary function of the TIPTOE table leg is to allow you to use found materials; an old door or any sort of flat objet to create a unique table that reflects your style. Available in several sizes, the table leg will allow you to create a dining table, a desk or even a coffee table or bench. All you have to do is choose from the range of 9 colours, for a colourful or more subdued decor.
TIPTOE table legs
The BRACKET wall mount, the creative gift
The BRACKET wall mount uses the TIPTOE leg clamp system to adapt to any given board, to create your own shelf. It is a fun gift that allows everyone to let their creativity run free and design a unique shelf that will always find its place in their home. Available in 5 colours, you are sure to find the right one for your home.
The wall BRACKET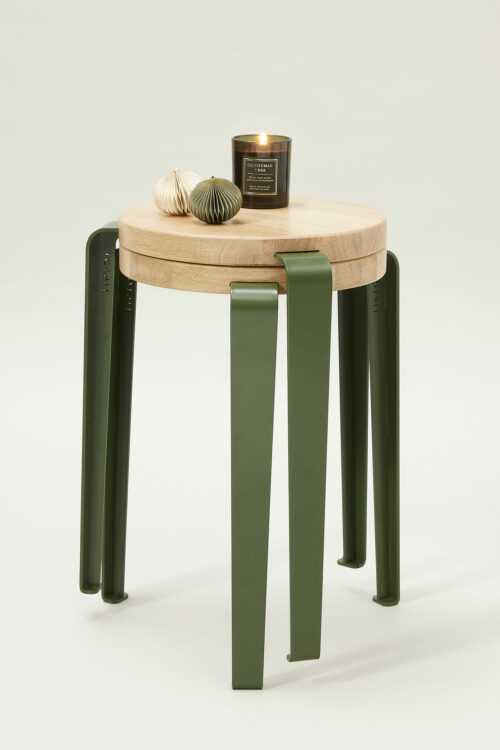 The LOU stool, the perfect gift
The LOU stool is an irresistible TIPTOE offering. It is also the perfect gift with its box-shaped packaging that provides a wow effect when opened. The LOU stool is multifunctional and this is also where it gets its charm, everyone needs a LOU stool. As a bedside table, a plant stand, a sofa end table or simply as a seat, the LOU stool is a useful and versatile gift. Available in 3 PEFC certified wood finishes and 8 colours, it is the creative stool par excellence, easy to assemble in 1 minute.
The LOU stool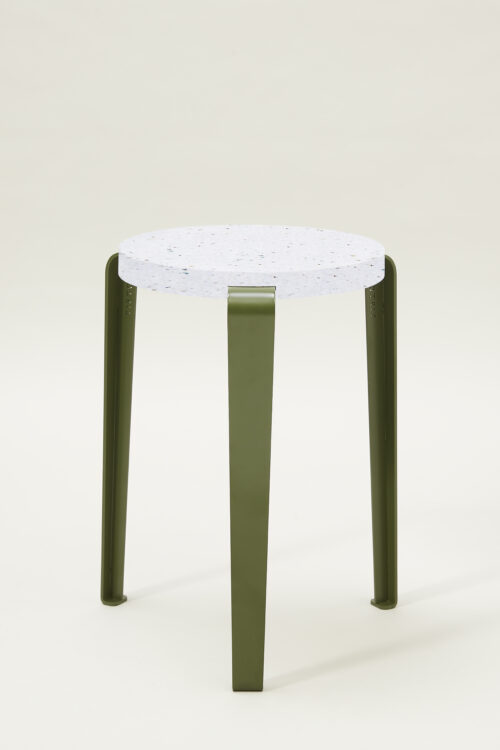 The LOU stool in recycled plastic: even more durable
This is the big novelty of this responsible Christmas: the LOU stool in VENEZIA recycled plastic. Like the collection of recycled plastic coffee tables, the LOU VENEZIA stool is made from yogurt cups, the label residues of which create a terrazzo effect on its surface. We love the LOU stool with this new, even more responsible look.
LOU stool VENEZIA
The VENEZIA recycled plastic coffee table, nuance and durability
The VENEZIA recycled plastic coffee table is a TIPTOE best-seller and a perfect illustration of TIPTOE's mission to create sustainable furniture. You will love how its shades of colour make for a kind of futuristic terrazzo. Its round shape and subtly colourful look make it a perfect gift for design and ecology lovers.
Recycled plastic coffee tables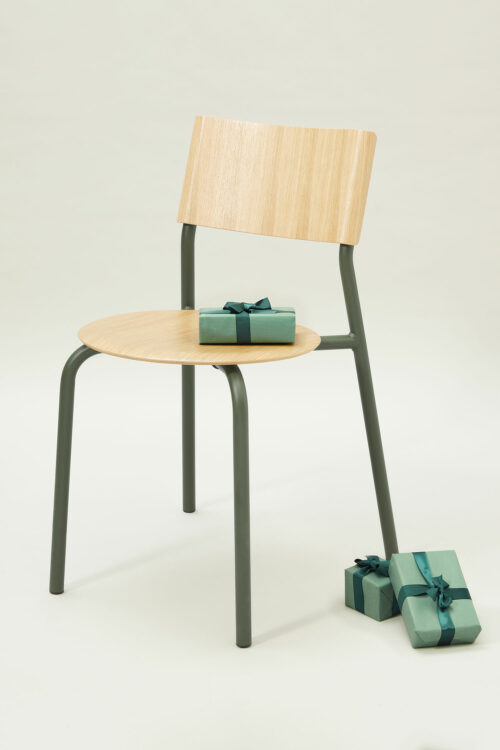 The SSD chair
Highly appreciated, the SSD chair (Simple, Solid, Durable) takes pride of place in this Christmas selection. Whether you are looking for comfortable chairs for your Christmas dinner or wish to offer an elegant office chair as a gift, the SSD chair is the one for you.
The SSD chair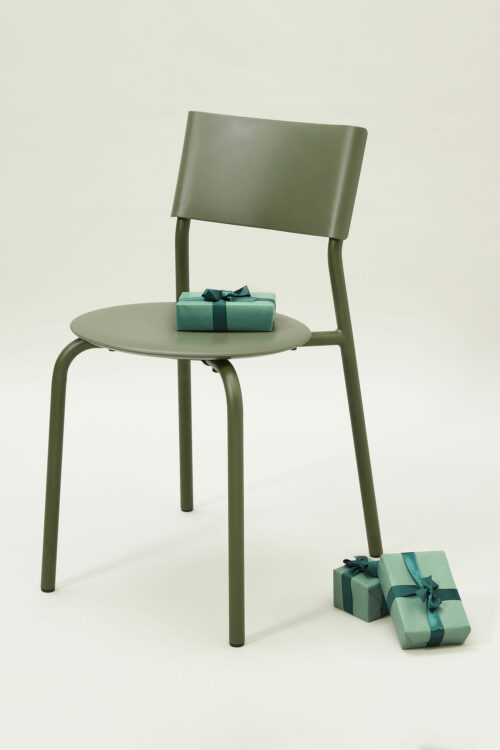 The SSDr chair
The SSDr chair has the same features as its big sister, but is even more durable. Indeed, its seat and backrest are not made of wood but of recycled PP plastic from industrial debris.
The SSDr chair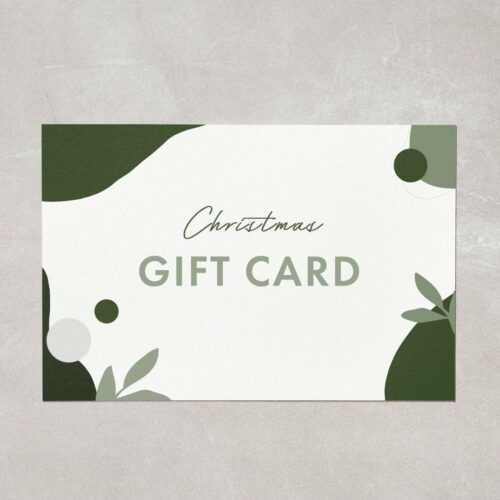 No idea? No time? The gift card!
Looking for a last-minute gift? Not so sure about what to offer? No worries, you just found the perfect gift idea. The TIPTOE gift card is immediately available and valid for one year upon the date of purchase.
The gift card
The TIPTOE objects are perfect for every room in the house, from the kitchen to the bedroom and the living room. Our materials – whether they are recycled like plastic or natural like different woods – are carefully chosen in Europe. The wide range of colours will allow you to find the combination that suits you best and that will go perfectly with your interior decor!
And there you have it, you now know everything there is to know about the TIPTOE Christmas selection: beautiful, useful and durable objects, so you can be sure of choosing the right gift!
Back to shop