LIMA side table in reclaimed wood
499.00€ side table
Delivery within 10 to 15 days for items in stock
The LIMA side table in reclaimed wood: charm and authenticity
The LIMA console in recycled old wood will find its place in an entrance, to put your decorative objects or your keys but also in a living room. The charm of old wood gives a unique touch to your decoration.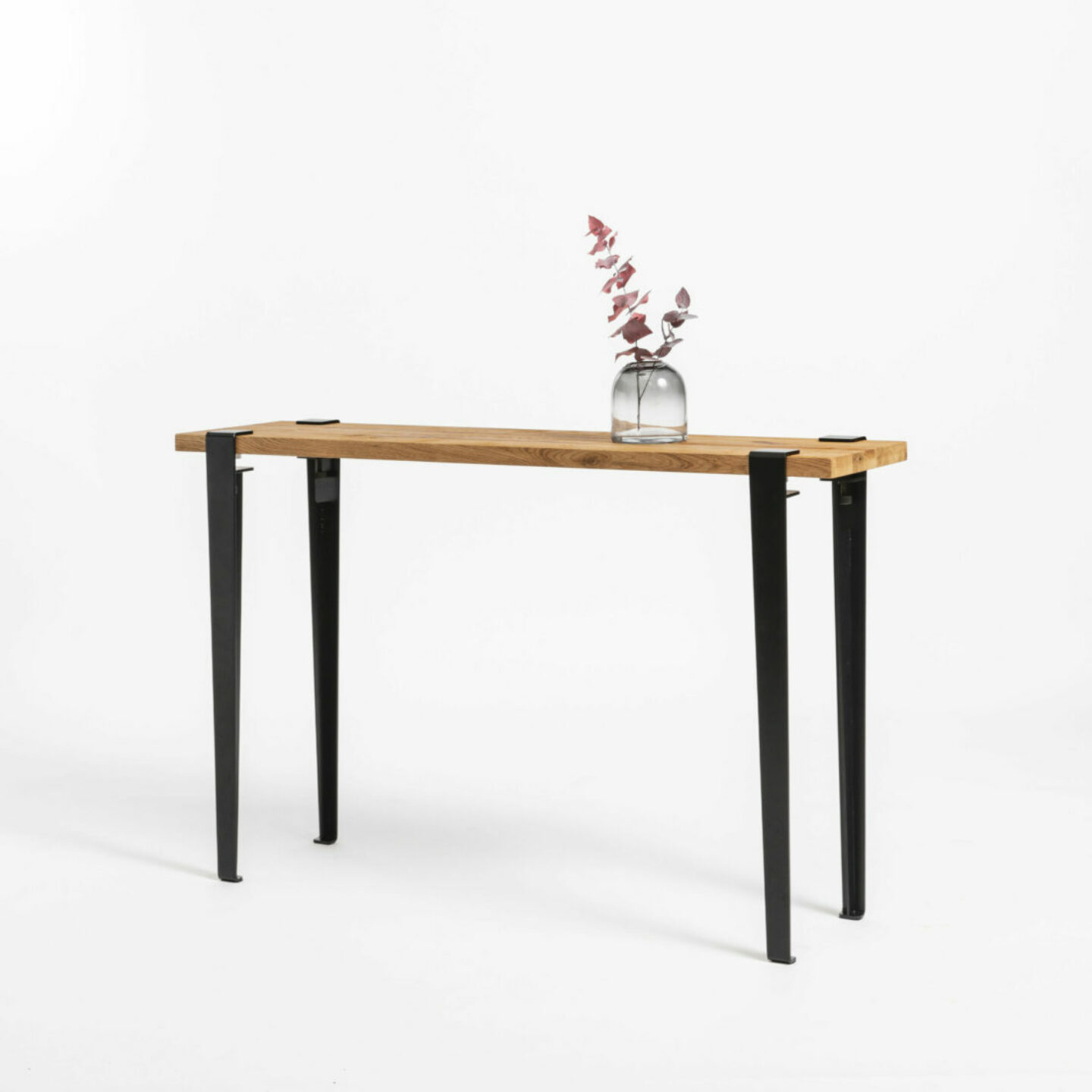 The old wood : recycled and sustainable.
TIPTOE's mission is to create sustainable furniture, well-designed and well-made. Always with this goal of recycling, we have chosen to work with old wood for our new collection of tables. This reclaimed oak comes from old barns, farms or from the bottoms of wagons intended to be destroyed.
We wanted to give a second life to this unique material, where each top is different, with marks left by time, irregularities, knots that contribute to its charm.
Easy and creative assembly
4 TIPTOE legs 75cm / 1 table top in reclaimed wood 120x30cm / thickness 3cm
100% made in Europe including in our family factory in France
Powder-coated steel (TIPTOE legs). Our recycled aged oak wood table tops come from European barns and farms as well as from train wagon stock.
Our aged wood is a noble material which requires due care. To clean your table or shelf unit, simply wipe with a soft and slightly damp cloth. They are sensitive to solvents, thinners, descalers and strong detergents.
Each board is unique which adds to the collection's charm. During assembly, the boards should be handled with care. The tables are designed for indoor use.
Delivery within 10 days in France for products in stock / within 15 days in Europe.
Upon delivery of your order, you have 15 days to return your products to us. For returns, please reach out to [email protected]
Internationally protected and patented design
Well-designed, well-made
and built-to-last furniture

Secure payment
(visa, mastercard, amex)

Quick delivery and easy
returns all over Europe

Any question? Looking for advice?
Drop us a line at [email protected] :)