A fresh new breeze of fresh air is blowing through TIPTOE. The desire to nourish our link with nature has inspired the creation of four new colours: Rosemary Green, Eucalyptus Grey, Sunflower Yellow and Terracotta Red. Colours inspired by life in the open air, a coherent quartet of summery tones. 
To demonstrate and showcase this new collection, we escaped from Paris for the weekend. We went to Le Barn, the forest of Rambouillet's absolutely must-visit hotel. The verdant and welcoming ambiance of the place perfectly reflects the spirit of these new colours.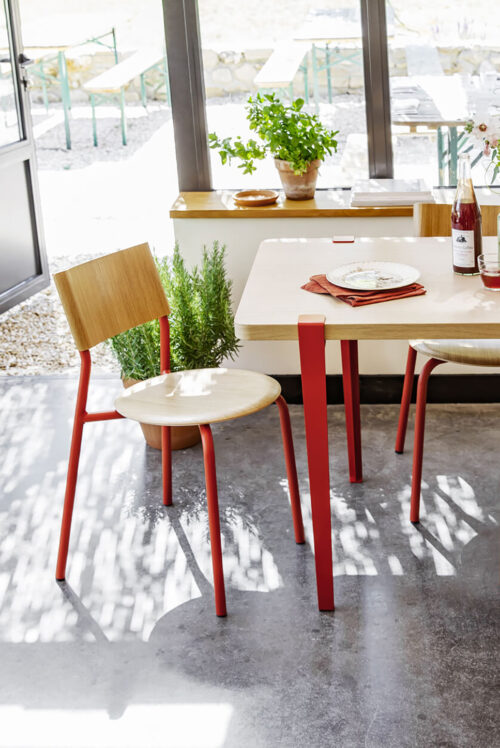 Terracotta Red
A brownish red that can look bright or matt, depending on the light. Earthy and authentic, it's reminiscent of those famous terracotta tiles. This colour warms up the entire TIPTOE palette, in fact it's the warmest colour in the collection. It really brings out the best in materials such as wood, particularly oak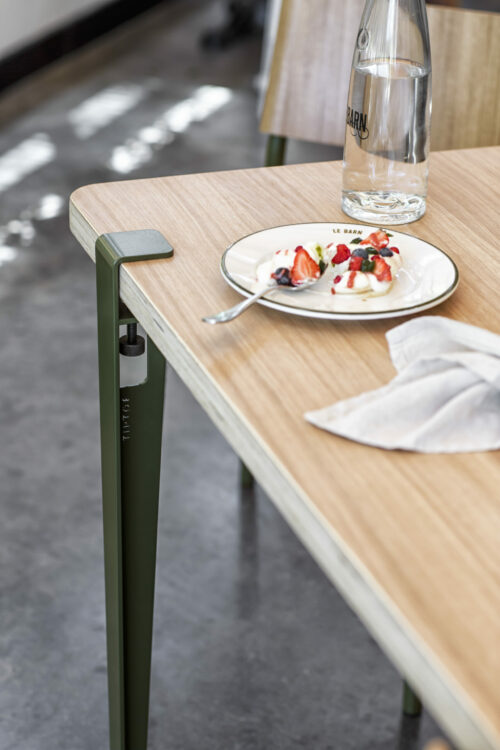 Rosemary Green
Botanical in inspiration, this is a deep and resolutely modern colour. It's completely novel and new for TIPTOE. It's also the strongest colour in the collection.
It goes particularly well with oak and walnut.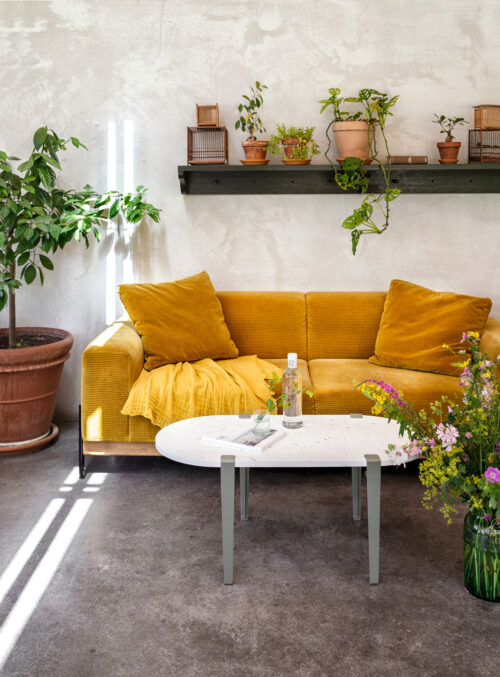 Eucalyptus Grey
A grey that takes on a green hue in certain lights, like the leaves of the plant from which it gets its name. This soft and soothing colour brings a sense of calm and tranquillity to a room. It's the most subtly nuanced colour in the range. Cool and understated, it shows off the materials it's used with to sublime effect. Particularly light woods such as oak and beech, and even the white mottled top of the VENEZIA table in recycled plastic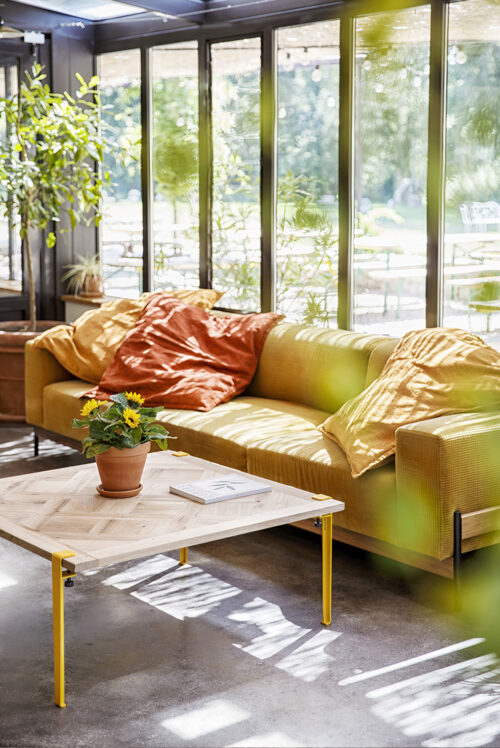 Sunflower Yellow
This is a yellow warmed up with a subtle touch of orange. A vibrant and energising colour, it's the most intense yellow ever produced by TIPTOE. It's the most vivid colour in the range and simply lights up the materials it's used with, especially wood.
Share this lookbook with your friends