TIPTOE x Marie Claire Maison
Winter 2017 limited edition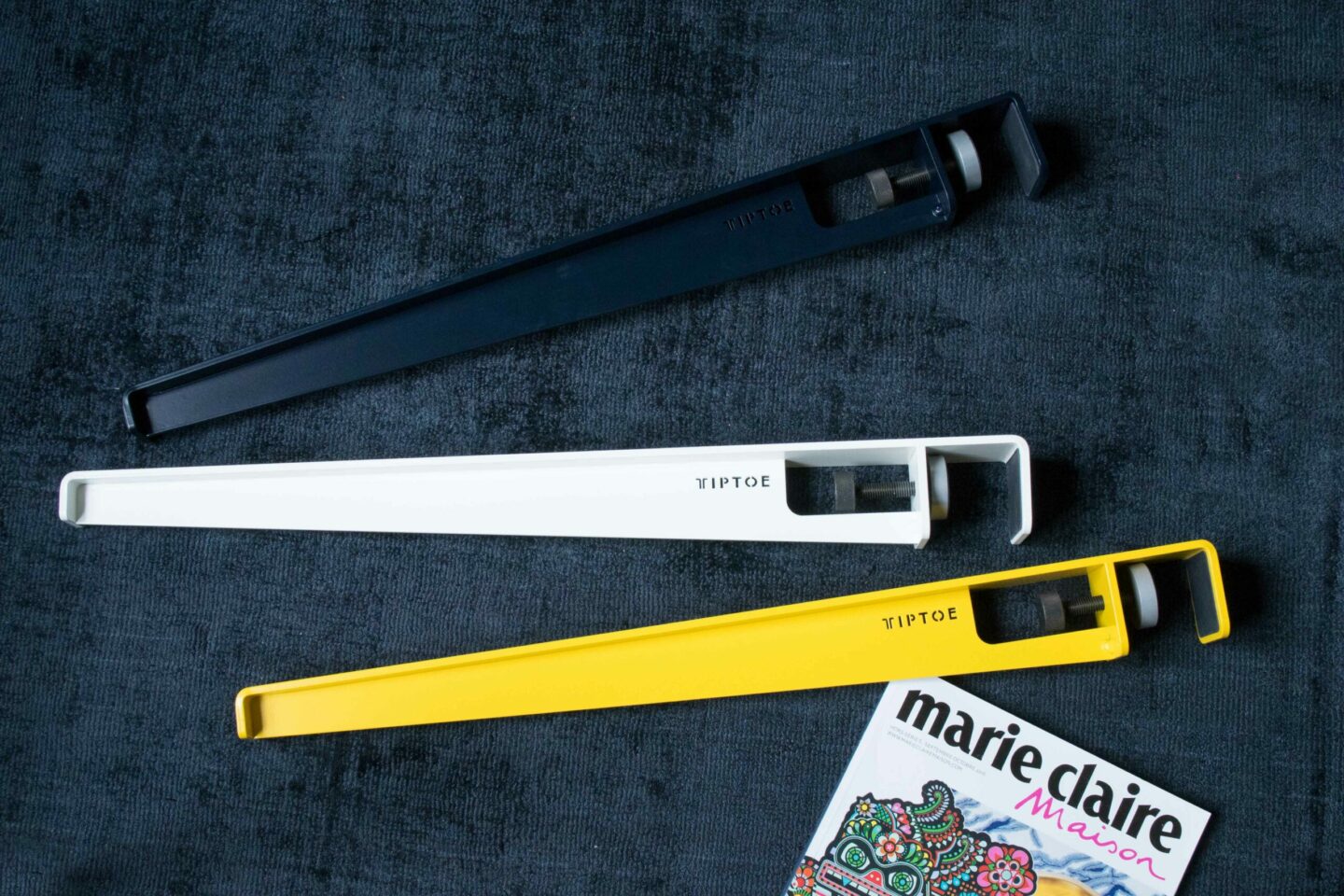 Seizing on the opportunity offered by the 50th birthday of the famous decoration magazine, we together conceived a new leg height – 60cm – inspired by hotel lounge tables. Home Office, or compact spaces, the living room becomes the nerve centre of our homes that need to be multi-purpose. This mid-height table answers the needs of new life styles. The height of 60 cm, between coffee table and dining table, enables dining at sofa level or working without having to bend.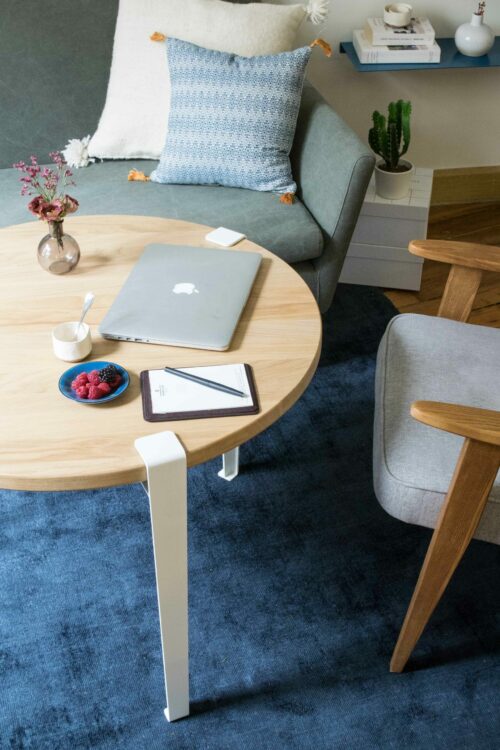 Leg of table of medium height - 60cm
The fruit of constructive thinking on new life styles with Marie Claire Maison, this new height enables the design of dining room tables for working or dining with no bother! Inspired by a living room with a round-shaped 80 cm table top or a more classical 120×60 cm, our new solid oak tables will quickly blend in with your home decor.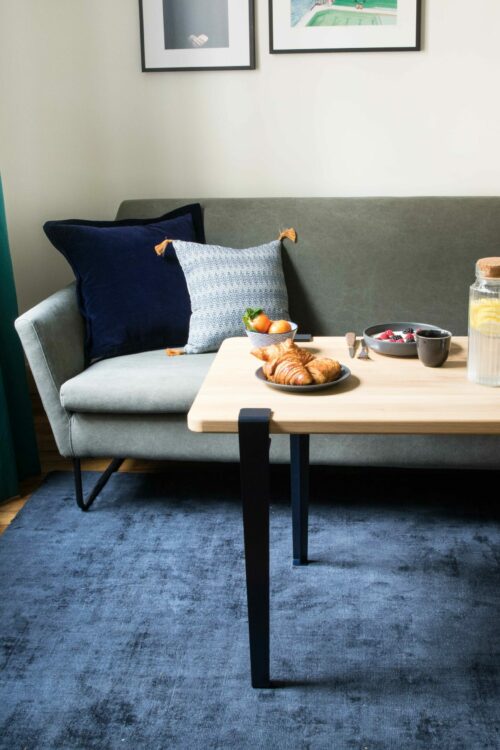 Two new shades
This limited edition is available in 3 shades – our classic Cloud White – and two new colour shades created with Marie Claire Maison. Cobalt Yellow to liven up the room and subtle Black Ink with its touch of blue to offer some elegance to the space.
Share this lookbook with your friends