Discover Kate's story from the @tribeandus Instagram account. An endearing family, in love with plants and a fan of decoration. Kate is very sensitive to the sources of her furniture, their manufacture and the materials used. She explains to us what place decoration takes in her family and why she chose TIPTOE.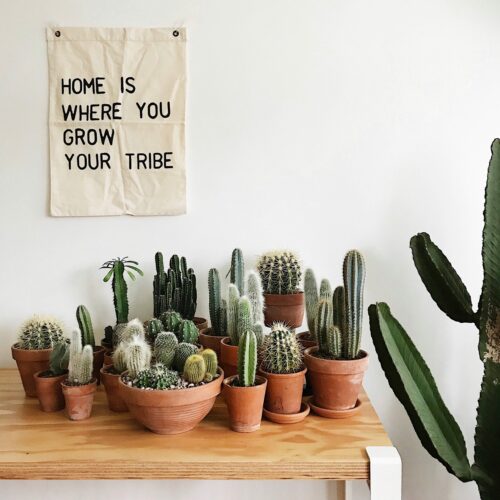 What is your story? Your family story?
We are a plant-loving family of Five, and we live in an idyllic fishing village where we enjoy adventures in the woods and kayaking on the river. We all care and look after our plants as they are essential to our family life.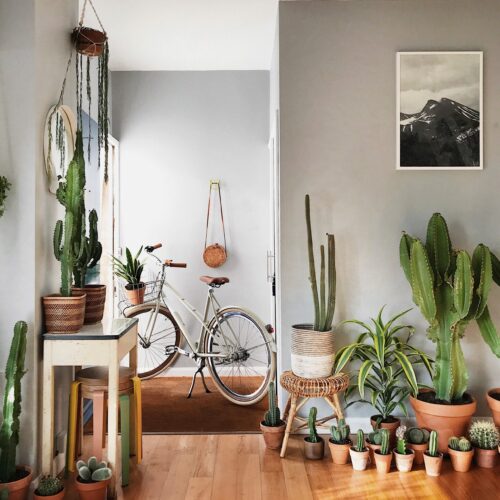 What are your inspirations in decoration?
I want to create something pleasing to the eye, and when you look at a room, you have a lust for the textures, products and feel of the space. Having said that we are a family of five so it also has to be practical and homely too. Plants are a part of our family, so when it comes to any room in our house, there are always plants, and I genuinely believe they make our house a home.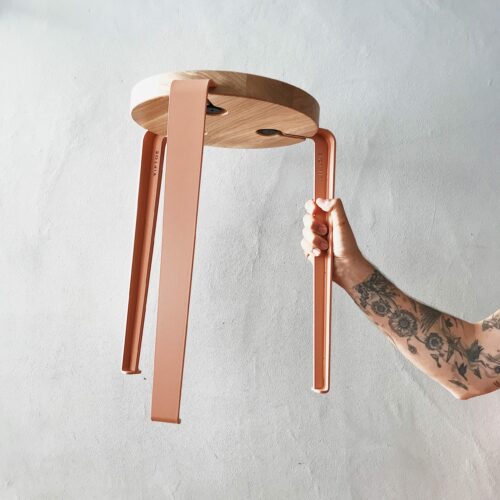 I have a furniture obsession, and I appreciate well-made architecturally pleasing furniture. Something careful and passionately crafted for a purpose in our home makes me very happy.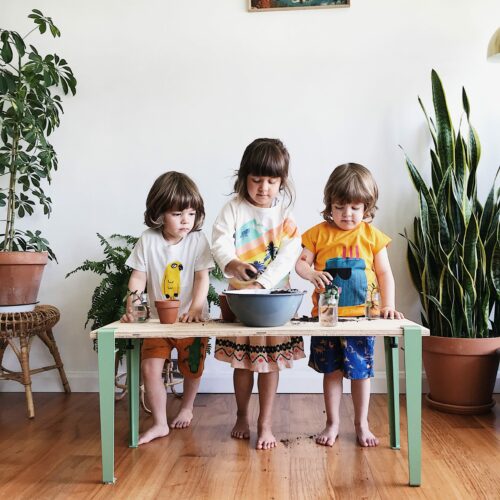 How can you describe your Universe?
Our Universe is a mixture of a lot of emotions. And no one day is the same, we have a lot of love in our lives, and I genuinely believe if you have the love everything else falls into place and nothing else matters.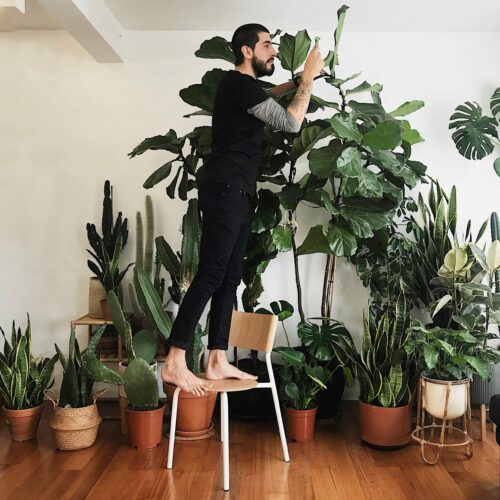 What do plants bring to your interior?
I have loved plants for as long as I can remember my mum loved plants and I always used to have a cactus or two in my room from a very young age, it wasn't until I got my place could I fully dive into my plant passion.
Plants bring life and energy to any space and can add colour and textures to what could be a dull room. They clean our air and make us more productive, and they are a relatively inexpensive way of completely changing the look and feel of a place.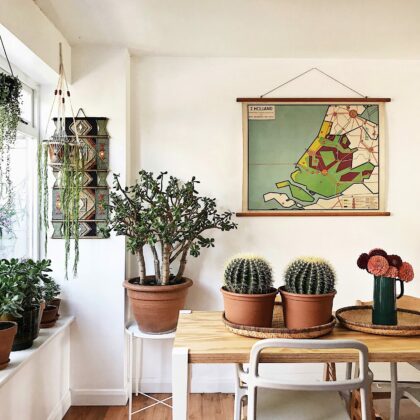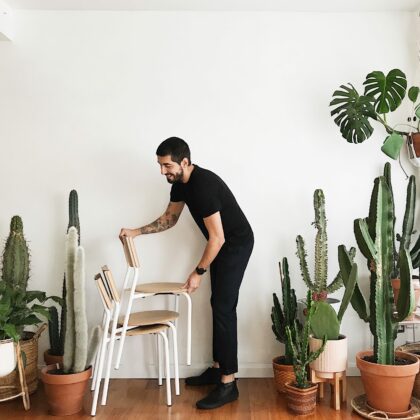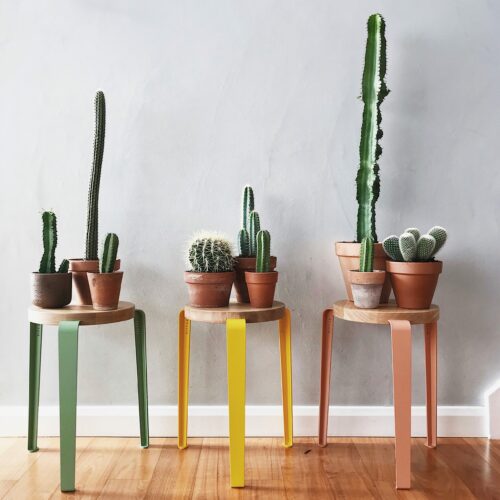 Why did you choose the TIPTOE objects? Which one is your favourite, and why?
TIPTOE is everything I have talked about, incredibly crafted with passion making everything they do entirely for a purpose in a home.  We have cloudy white table legs and have used them for our dining table and office desk. The legs have allowed us to create a bespoke dining table to fit into a very changeling space.
We also have the LOU stools which are our most used TIPTOE pieces in our house, and they are used as side tables, plant stands, seats for the kids, tables for games, stools to reach high objects, and their design and build is outstanding.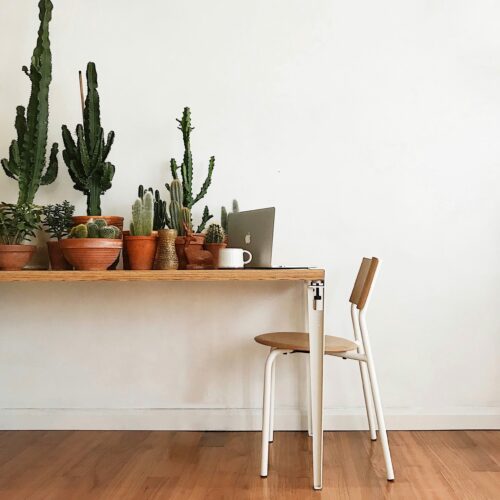 What TIPTOE creation would you like to achieve?
My next space to freshen up and which is so unbelievably impractical is our coat cupboard, and I would love to create a well organised hanging space for all of our coats using TIPTOE incredible coat hooks.
Thanks to Kate and her tribe for this inspiring interview. Follow all the family's plant adventures on their Instagram @tribeandus.
Back to shop