Welcome to Fabien and Aline. These lovers of simple and refined things have chosen TIPTOE to furnish their Parisian apartment in a warm atmosphere. They were among the first lucky ones to discover our recycled reclaimed wood tables which bring authenticity to a decoration. Check out their interview.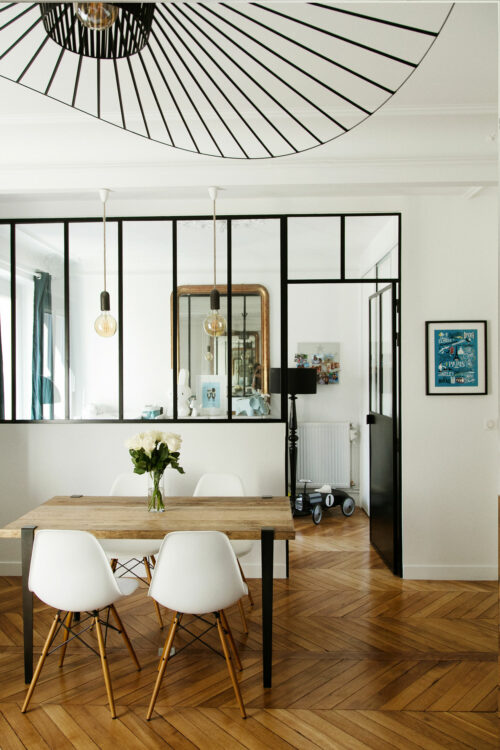 Aline, Fabien, can you introduce yourself? What is your family history ?
We have been in a relationship for 10 years and we have lived in Paris for 8 years. We moved to Batignolles, a neighbourhood in Paris, in March 2018 and had Hugo in April 2018.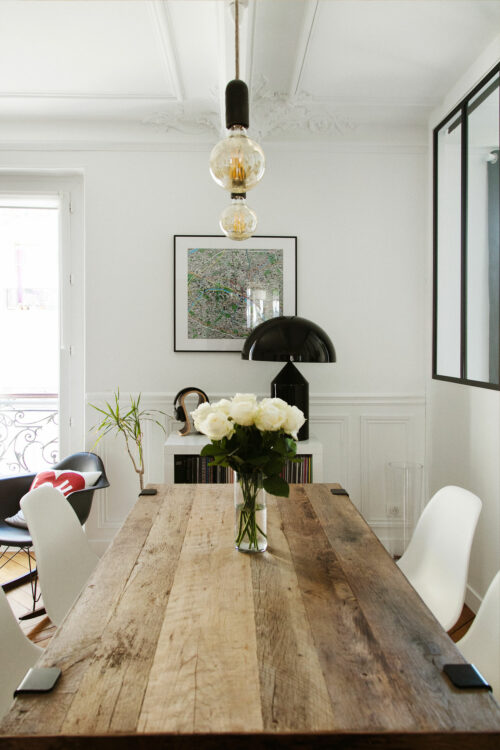 What are your tastes and inspirations in decoration?
We like things with a simple, clean and refined design. We love the warmth of wood and quality materials. In terms of inspiration, we really like the Charles Eames style and iconic lighting such as the Vertigo or Atollo, for example in black color to remind us of our glass roof and our radiator.
How would you describe your universe? What is most important to you in an apartment?
It is a Parisian universe, modern and cozy with the charm of the Haussmann style, fireplaces and moldings. In the apartment we have done a lot of renovation work including the creation of the glass roof to create an additional bedroom, for our son. We also chose a black and white bathroom with cement tiles on the floor, which recalls the overall style of the apartment (black and white). The most important thing in an apartment is the living room, which corresponds to the living room – dining room, it feels great there.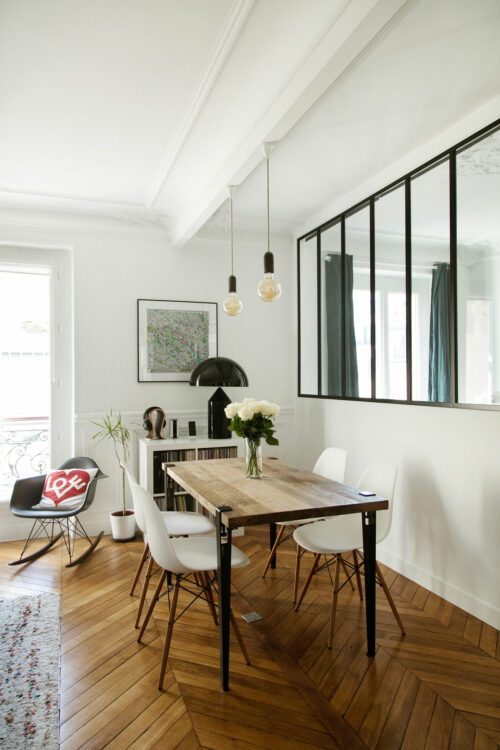 Why did you choose TIPTOE?
We were looking for a table with the charm of old wood and a touch of modernity thanks to the TIPTOE legs. The color of the table legs, Dark Steel, went perfectly into our universe. What we like about TIPTOE is the ease of assembly, the ingenuity and we can keep this table even in another apartment.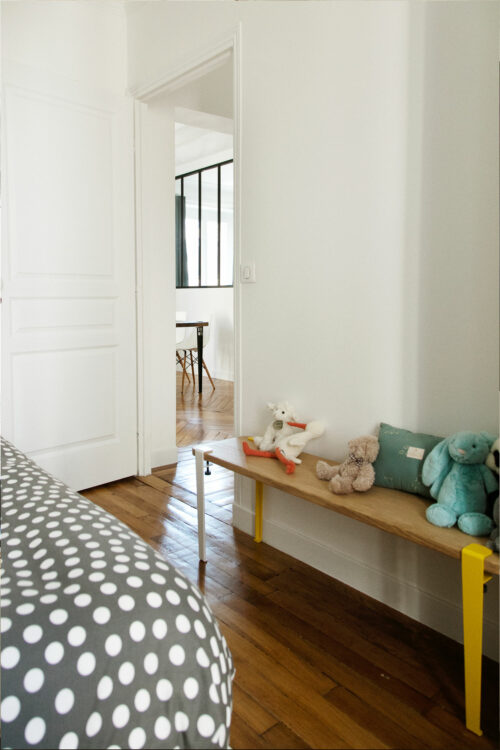 Which TIPTOE creation would you like to make?
The universe of our bedroom is not very well done for the moment, we have the DUKE bench which has found its place but we would like shelves above.