We meet Adélie, the director of Polka Galerie
Located in the heart of the Marais in Paris, the Polka gallery showcases artists from all over the world. Their editorial project, Polka Magazine, is a crossover of culture and art. Adélie adores photography and reveals the history of the gallery and how TIPTOE's creations relate to this art form.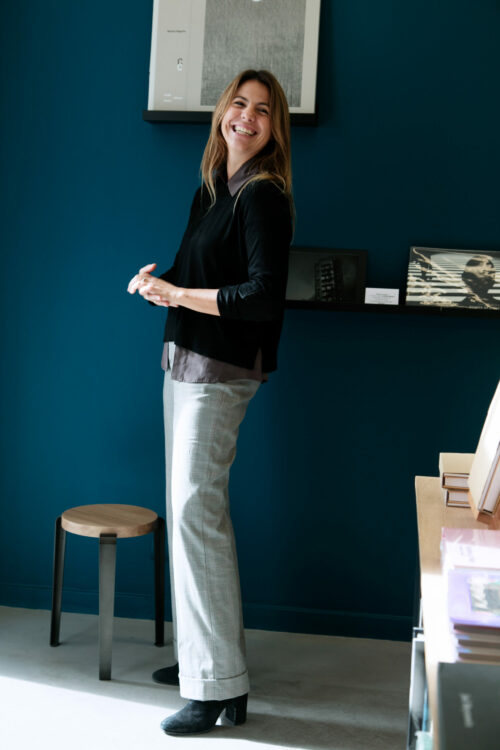 As illustrated by the slogan "Every Photo has its Story", Polka is an innovative concept dedicated to photography. For the first time ever, we are combining a cultural and artistic project with a gallery, Polka Gallery, a concept store, Polka Factory, and an editorial project in Polka Magazine.
Polka's ambition is to capture the reality of the world and its social and cultural change through photography. Our community is loyal and growing, and we are delighted to welcome over 25,000 visitors each year to our Parisian location in the Marais.
When we launched Polka 12 years ago, we dreamt of becoming a must-visit space for all photography enthusiasts, and this is starting to become a reality. Polka supports all forms of photography.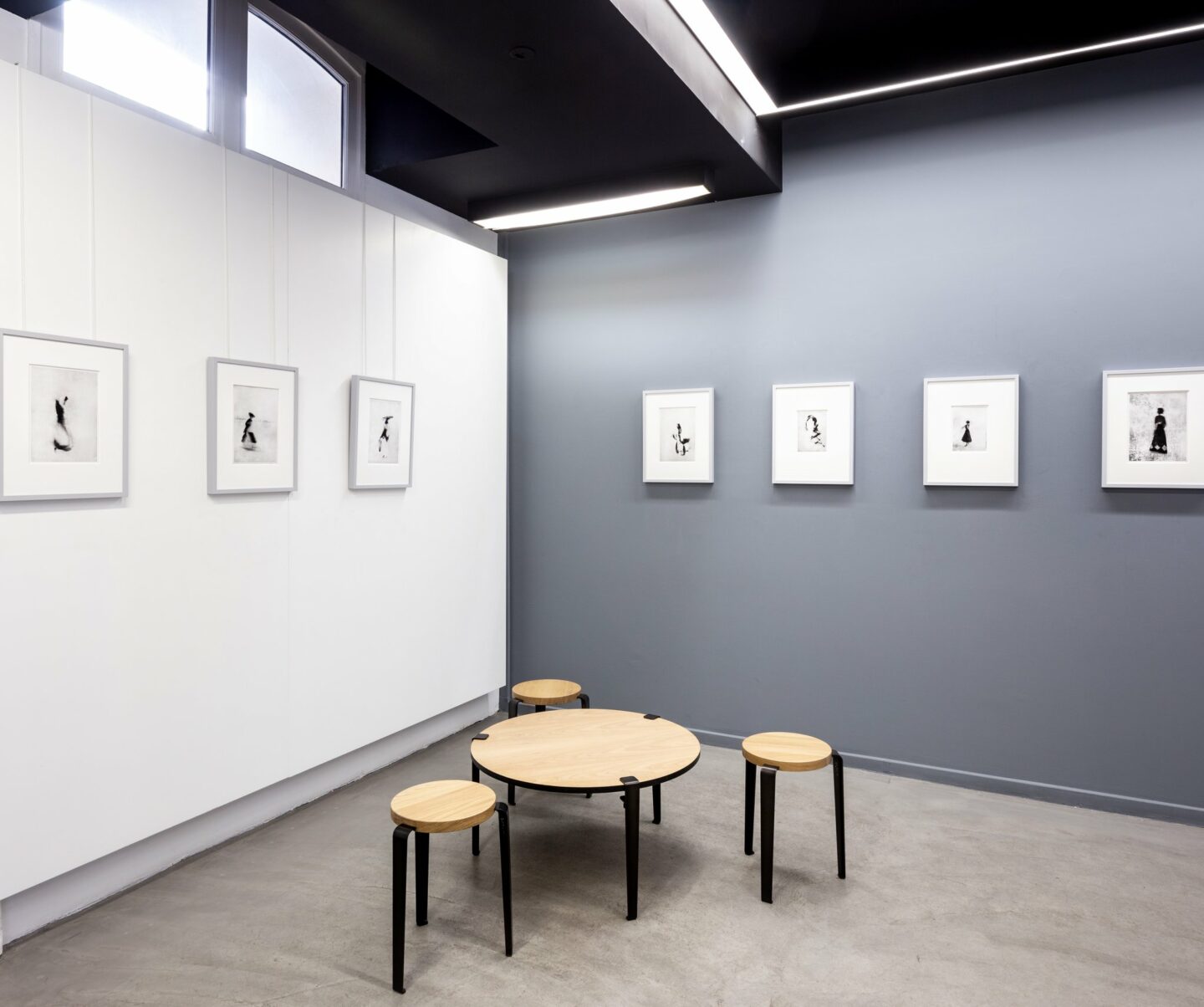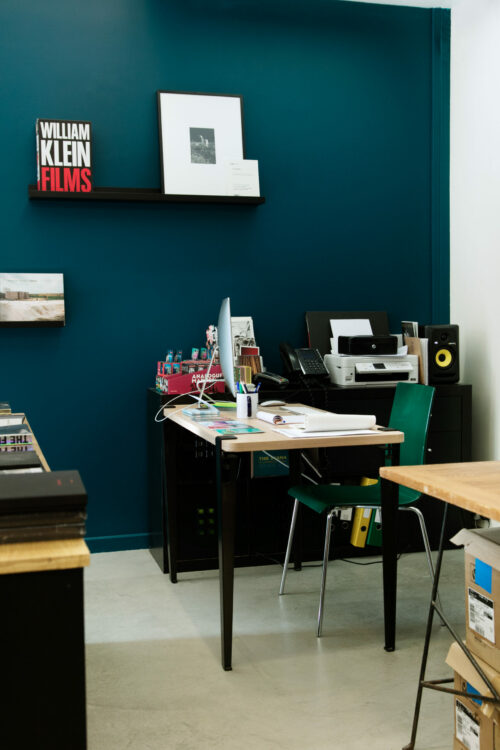 Tell us about the Polka gallery, what goes on there throughout the year?
The gallery now features 32 internationally renowned photographers with whom we develop exclusive projects. We work with some top names. Each generation is going to influence the other enormously. They all have their own unique photographic style, marked by a desire to use the medium to explore a documentary perspective.
Every 3 months, we present 2 new exhibitions. Each exhibition will be covered in Polka magazine with a comprehensive portfolio. This allows us to offer our readers, visitors and collectors to enjoy two complementary interpretations of the same work.
We also have a new baby, Polka Factory, which is the first space you come into when you visit us. A hybrid living space featuring a capsule exhibition every month. We seek out and select rare and often signed images from photographic archives and books. Above all, the factory allows you to interact with the artists with workshops and activities almost every week.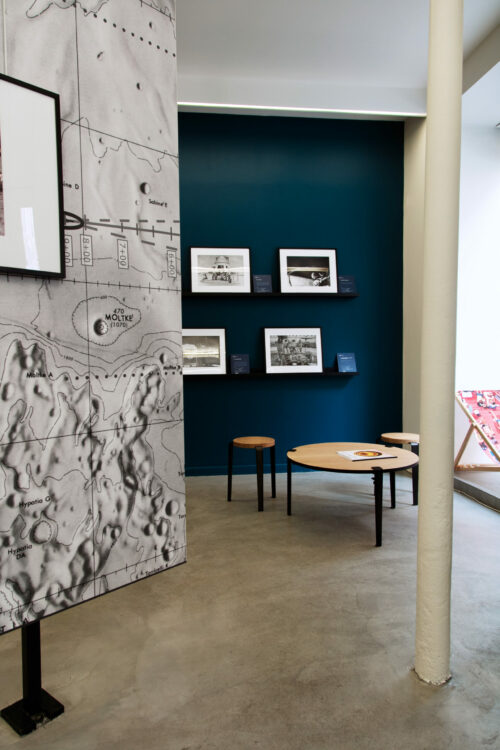 Why did you choose TIPTOE pieces and how do you integrate them into your space?
I love the TIPTOE collection, the different woods, the different coloured legs and its minimalist design. It's a perfect match for Polka. The furniture is simple and at the same time has an attractive design. We didn't need to integrate it, it just fitted in with our space. And I have to say it's also very practical, we really like the removable legs, we often go to international fairs and it makes life so much easier.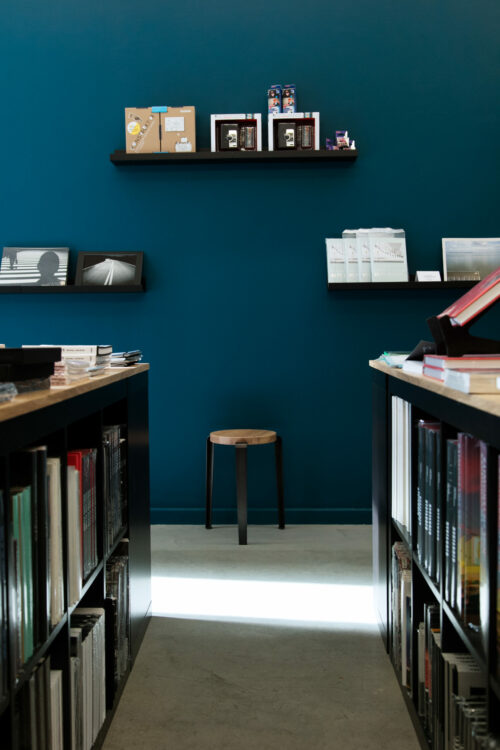 What TIPTOE design would you like to see?
In the Gallery and the Factory, we present our pieces on small shelves, which allows us to quickly arrange displays and exhibitions. TIPTOE shelves could definitely be used for this type of presentation.
Thank you Adélie for this interview. For all photo fans we invite you to follow the adventures of the Polka Gallery and the Polka Magazine!