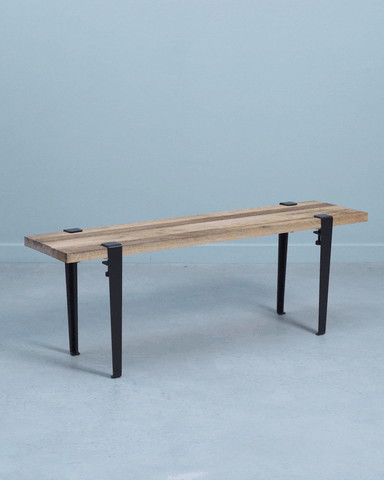 TIPTOE table legs
Why is it the perfect gift?
The TIPTOE Table Leg is a creative and original gift! Thanks to its screw clamp system, you are not only giving somebody a table leg, but also a bench or a coffee table (with 43cm legs), a dining table or a desk (75cm legs), or even a bar (90cm and 110cm). Plus, it's a sustainable gift which has different functions: for example, after a house move, a sideboard can become a desk! You will love the 8 available colours, perfect for all decoration styles!
Who should you buy it for? 
For your nephew who really wants his 'grown-up' desk,
For your sister who has just moved and would like a unique coffee table,
For your dad who wants to make his own bar.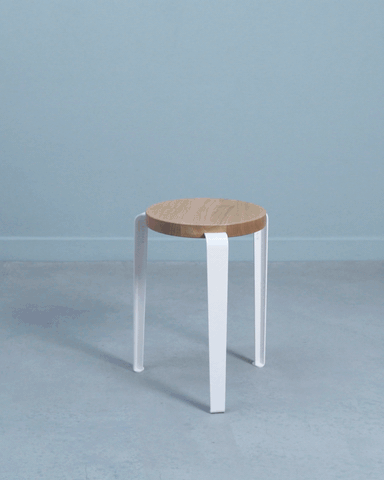 The LOU stool
Why is it the perfect gift?
With 8 available colours and 3 wood finishes, the LOU Stool comes in 24 combinations! You will definitely find one that you love. Delivered as a flat-pack in a beautiful box, it always creates a "WOW" effect! The different functions of the LOU Stool make it TIPTOE's most versatile stool: an extra seat, a part of the couch, a small plant holder, or even a bedside table. A gift we love to keep on giving!
Who should you buy it for? 
For your best friend, who loves plants and no longer knows where to put them,
For your brother, who never has enough space in his studio apartment when he invites his friends over,
For your daughter, who is decorating the new bedroom for her baby.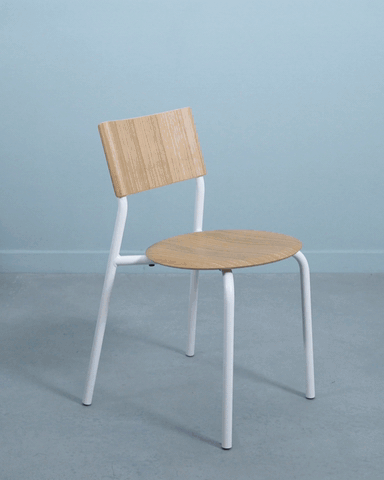 The SSD chair
Why is it the perfect gift?
The SSD Chair is the perfect gift for anybody who is looking for an elegant and comfortable chair with a low environmental impact! For people who want a gift they can assemble in 2 minutes and use straight away, the SSD Chair is simple, with only 5 parts. For people who appreciate the origins of the beautiful materials, the SSD Chair is solid and made in Europe with high-quality materials. Finally, the SSD Chair is durable and is an object which stands the test of time.
Who should you buy it for? 
For your friend's desk area, in their home office!
For your ecological but DIY-challenged friend!
The wall BRACKET
Why is it the perfect gift?
The wall BRACKET is multi-functional and is perfect for people who love to design! It is available in 8 colours, so you are bound to find THE colour you love! Whether using one or several wall brackets, there is no shortage of inspiration: a kitchen cabinet, a library in the lounge, a bedside table or a shelf in the bathroom.
Who should you buy it for? 
For your dad (a book lover), who would like to make his own library,
For your sister, who is looking for a bedside table,
For your mum, who wants more storage space in the bathroom.