29.90€ /wall bracket
Delivery within 10 to 15 days for items in stock
Create a unique piece of furniture to suit you
With the wall bracket and its clamp you can create a storage shelf or bedside shelf using a variety of shelf tops. Combine it with TIPTOE legs to create a desk, worktop or breakfast bar which attaches to the wall.
Quick creative installation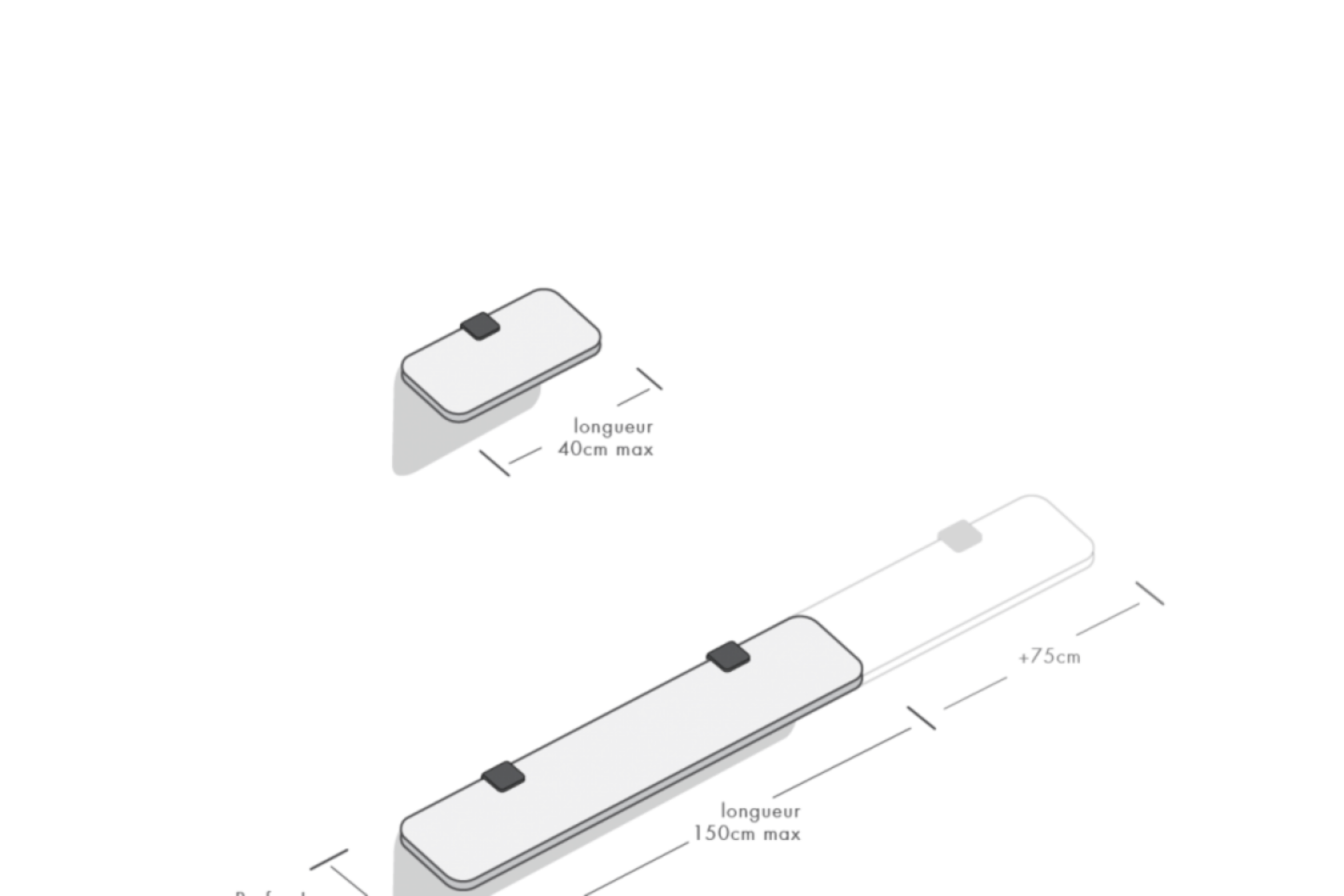 How to choose your shelf top ?
A few tips for the perfect TIPTOE creation:
For a wooden table top:
Recommended thickness: 20 mm to 41 mm
Max size for 2 brackets: 150 x 25 cm
Max size for 1 bracket: 40 x 25 cm
Max weight per bracket (including table top): 7 kg
Use screws and wall plugs suitable for your wall (screws and plugs not included)
Do not use glass or other fragile materials
Wall BRACKET per unit. Please note that screws and dowels for the wall brackets are not included in the package. This is because you should use screws and dowels adapted to your wall type. You will need 3 of them. Feel free to reach out to [email protected] if you need any help.
100% made in Europe including in our family factory in France
The wall BRACKETs are made of powder-coated steel.
Delivery within 7 days in France for products in stock / within 10 days in Europe.
Upon delivery of your order, you have 15 days to return your products to us. For returns, please reach out to [email protected]
Design registered and protected internationally
Well-designed, well-made
and built-to-last furniture

Secure payment
(visa, mastercard, amex)

Quick delivery and easy
returns all over Europe

Any question? Looking for advice?
Drop us a line at [email protected] :)