Table and desk leg - 75 cm
64.90€ /leg
Delivery within 10 to 15 days for items in stock
Create a unique piece of furniture
With the TIPTOE 75 cm leg and its fastening screw you can create a dining table, desk or side table in just a few minutes using a wide variety of table tops.
Quick, creative installation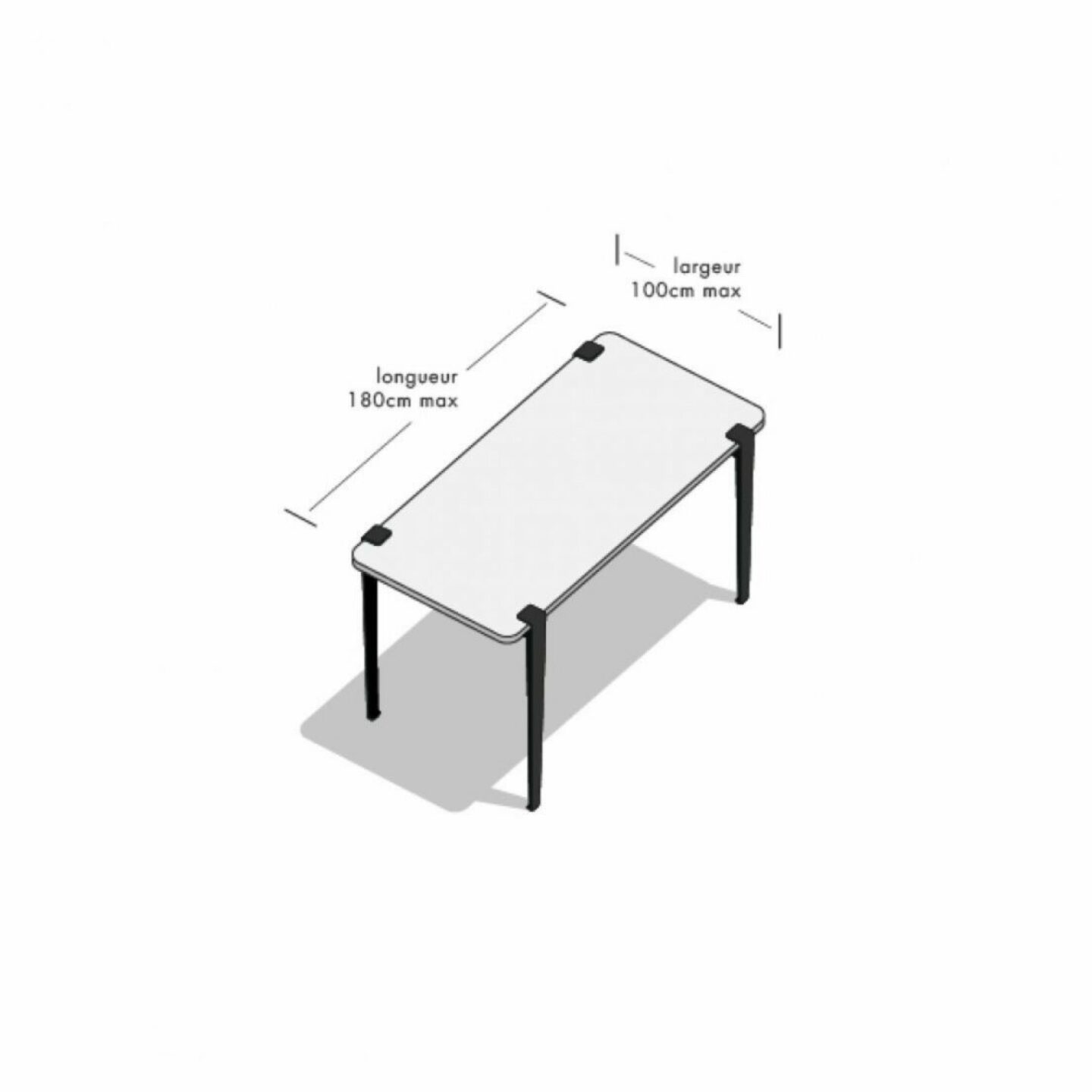 How to choose your table top?
A few tips for the perfect TIPTOE piece of furniture:
For a wooden table top:
Recommended thickness: 30 mm to 41 mm
Maximum size: 180 x 100 cm
For tables exceeding 150cm, use a 4cm-thick table top (contact us at [email protected] for any question)
Maximum weight for 4 legs (including table top): 70 kg
Do not use glass or other fragile materials
TIPTOE leg 75cm, for dining table and desk, per unit.
100% made in Europe including in our family factory based in France near Chamonix where all our assembly and mechanical components are manufactured.
The TIPTOE table legs are made of powder-coated steel.
Delivery within 10 days in France for products in stock / within 15 days in Europe.
Upon delivery of your order, you have 15 days to return your products to us. For returns, please reach out to [email protected]
Patent & design protection
All our designs are registered and protected internationally
Well-designed, well-made
and built-to-last furniture

Secure payment
(visa, mastercard, amex)

Quick delivery and easy
returns all over Europe

Any question? Looking for advice?
Drop us a line at [email protected] :)